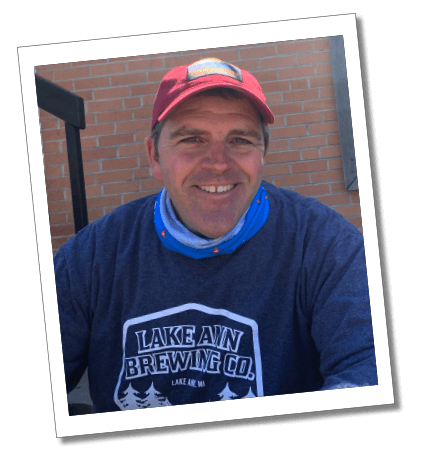 The Man Behind The Plaid
Whether it was bottling sub-par beer in his parents kitchen or forcing his wife to park outside through the long winter months because the garage had been consumed with brewing equipment, Matt Therrien has a passion for craft beer. Always experimenting and never scared to take a chance on a beer, he has been a home brewer for almost 20 years honing his craft. Matt is eager to share it with locals and visitors to Lake Ann alike. (Actually, he'd like you to stop by even if you don't like "homebrew" as you may be surprised.)
The Brewer
Marty Mack has been the guy making the beer at Lake Ann Brewing Company since the fall of 2022.
Marty has been a resident of the Lake Ann community since 2001 and a member of the local brewing community for even longer.  When Marty turned twenty-one, he was more excited to start brewing beer than he was to start drinking it! Marty truly enjoys the entire brewing process from recipe creation through the enjoyment of the beer served in a pint glass. Brewing is "such a great combination of scientific process and creative expression!", says Marty.
Marty loves spending time outside with his wife and two kids. Summer in northern Michigan is their favorite time of year: Lake Michigan beach days, camping, checking out live music and attending music festivals.
If you see Marty around the brewery, be sure to say "Hi" and let him know what beer you are drinking.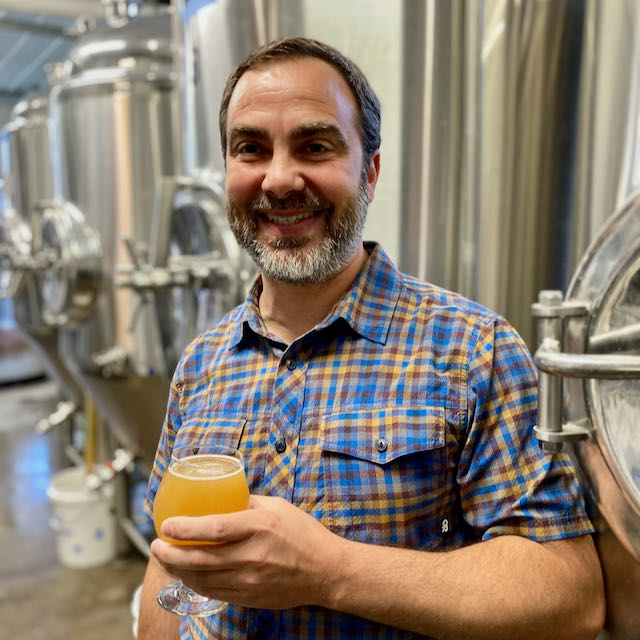 The Building
In 1948-1949 Guy Gray built the building that Lake Ann Brewing Co. now resides. It was called the "Snack Shack". It was a tea house which also sold fishing supplies. Guy sold it to Rallie Raney who ran it for a year or so, after which it went back to Guy. It still kept the same name.
In 1952 Lula and Stanley Beckwith bought the building and called it the "L and S Cafe". Lula ran the business until 1961 when she was forced to sell the business for health reasons. Minetta and Guy Boice purchased the business. They had living quarters added behind the kitchen area. The restaurant at this time was known as "Minetta's". Minetta had the restaurant for about ten years.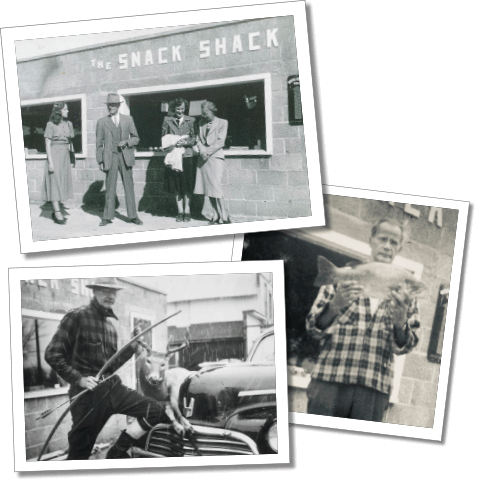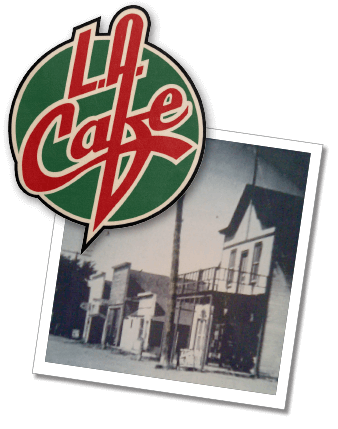 It was then sold to Anthony and Ruth Psaris and was called "Mr. P's". They owned the business for two or three years. In 1982 Verna Hall bought it and ran it for awhile under the name of "Grandma's Kitchen". Her husband Richard ran the lumber mill by Clark's. They sold it to Nancy Mallion in 1989. She ran it for a short period of time but it was only open for breakfast and lunch. After the Jailhouse Ice Cream Store went out of business, Nancy sold ice cream at one end of the restaurant for a short time. In 1992 Matt Schroeder and his wife purchased the restaurant and called in "The L.A. Cafe". They changed the interior by removing the counter that had been there for years, and changed the living quarters into area for kitchen equipment. After that Peggy Luna purchased the Cafe in 1999. She did a bustling business and served great food. She sold the business to Ross O'Brien in 2006, who ran it for a short period of time.